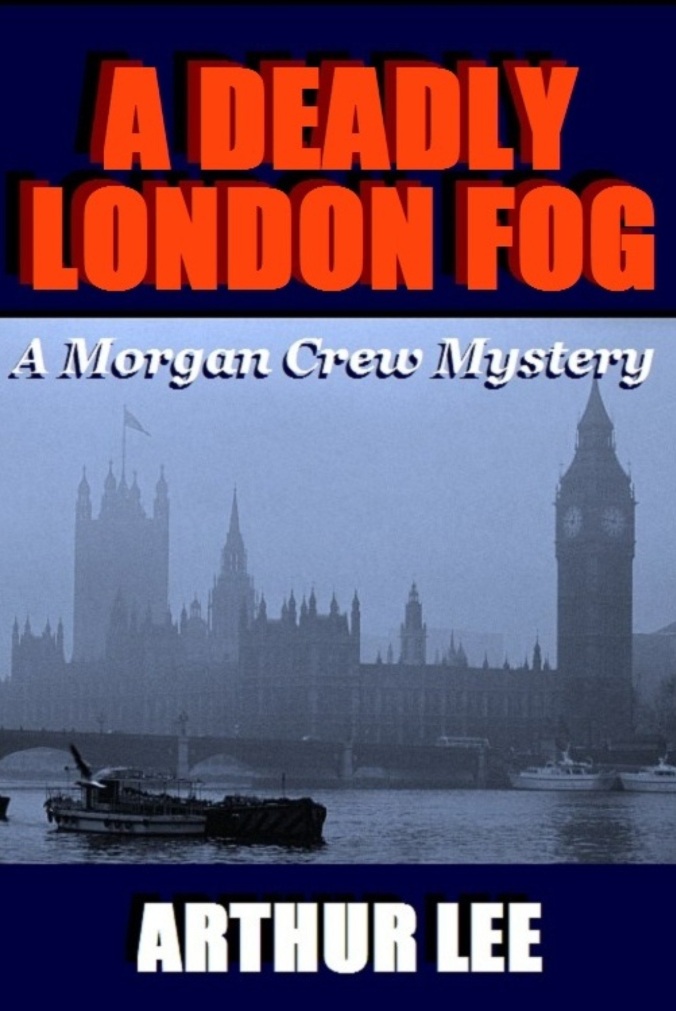 Editions:
eBook

:

$ 1.99

ISBN:

978-0-9828617-2-1

Pages:

332
Paperback

:

$ 11.99

ISBN:

978-0-615-82940-1

Size:

6.00

x

9.00

in

Pages:

332
A Deadly London Fog - Book 3 of the Morgan Crew Murder Mystery Series by Author and Investigator Art Lee.
A Crew family friend, someone Morgan has thought of since childhood as an Uncle, has committed suicide at his family's ancestral home south of London. Once again Morgan's family sends him off, this time to attend the funeral and find out what drove the old man to kill himself.
A vicious criminal from London's underworld demands control of a bank owned by Morgan's 'Uncle'. A tempest of overwhelming mystery envelopes Morgan and his wife after they enlist the aid of an American expatriate to fight their fight. The scenes shift from the darkest criminal haunts of East London to the luxury of the Cote d'Zur in this spellbinding mystery that will keep you wondering just who is the bad guy and who isn't.
Published:
August 15, 2010
Publisher:
Silver Cat Press
Editors:
Cover Artists:
Genres:
Reviews:
Anonymous

on

Barnes and Noble

wrote:
superb

Great insight into criminal workings within exciting plot that keeps you reading

*****
Anonymous

on

Barnes and Noble

wrote:
I read each book in the series in order and thoroughly enjoyed each one. Hoping Arthur Lee will write more.

*****
joni

on

Amazon

wrote:
The Right Thing To Do

Once again Arthur Lee has spun a vivid tale of imagination. I very much enjoy reading his books and am excited to read another story. This cast of " Characters" had intrigue & Wild Adventures till the very end ! You want the good guys to win the underdogs. Just when it seems all is lost , Victory becomes very Real.

*****
Andrea M. Gerich

on

Amazon

wrote:
This is a great series, I hope that Arthur Lee writes more in the series, always a surprise ending and just when you think you have figured it out... another twist comes your way.

*****