Hi readers,
I want to bring you up to date on all that Sandy and I are doing. As usual, our lives are not ordinary. It seems that we are destined to risk our lives to help others, people who cannot or will not do what needs to be done for themselves.
My family, the very large Crew family, is one of the wealthiest families in the world. The family owns industries, banks, property, and billions of dollars. I try to stay away from the royal life most of my family seems to enjoy. I like a simpler life. I like golf and fishing and friends.
As you know from reading about our adventures, Sandy and I met in my hometown, San Marcos, California. San Marcos is in Northern California, north of San Francisco. Several years ago a group of Mafia related criminals tried to turn my quiet little town into a major port to bring drugs into the United States. Add to that, Sandy's younger sister was addicted to heroin and was held captive by one of the people heading the drug gang.
As usual, I came very close to losing my life to stop this gang and save both Sandy and her sister. But, by pushing past my fear, I persevered, and did what had to be done. Shortly afterwards, Sandy and I married. You can read all about that adventure in A Storm In From The Sea.
Since then Sandy and I have faced many dangers together. We saved a family owned casino in Las Vegas – The Las Vegas Murders. We went to England to save a titled family, who are family friends of the Crews dating back two generations, from a vicious East London criminal – A Deadly London Fog.
In The Four Season Murders, you will read about four separate adventures Sandy and I managed to live through. The first murders took place in Montana as we were snowed in at a remote resort with people we used to think were friends. The second murders took place in the Caribbean when we were captured by drug smuggling pirates. The third murders took place in San Marcos when a series of prostitutes were savagely murdered. Federal spy agencies tried to stop us from finding the killer, but Sandy and I would not be stopped. And the fourth murders took place in a small remote New England town where we were arrested and accused of murder.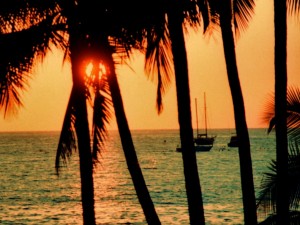 I was sent to the Big Island of Hawai'i to save a multi-million dollar investment my family made in a new resort. In The Hawaiian Sunset Murders, I was not only hunted by criminals and criminal politicians but by ancient Hawai'ian Gods and devils as well. No one believes me when I tell them I was trapped in a jungle by these ancient spirits who were trying to protect a sacred altar that no one else ever saw, except for me.
In The Spy Who Would Not Speak, a genetically altered killer was smuggled into the United States. His job was to find evidence of a 'mole' inside the CIA and destroy that evidence and kill anyone privy to that evidence. This killer could not feel pain, even torture. He would not speak until he was threatened with death. That is when Sandy and I were drawn in and had to fight our way through a spider web maze of spies, spy agencies, mercenary armies, and hidden facts.
Shortly after that frightening experience, Sandy and I were in Texas. We had taken in a homeless young girl, Betsy Concanon, who is the nanny to our daughter, Caroline. Betsy had a hard few years after running away from a home where she was not wanted. In Texas she had been accused of a murder. Sandy and I went there to free her of that charge and ended up battling a secret militia group out in the desert.
You can read all about our adventure in The West Texas Murders.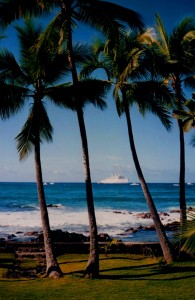 And now Sandy, Caroline and I have returned from another trip to Hawai'i. This was supposed to be a family vacation, but it turned into yet another investigation into the murder of a young man, Lewis Manaluo, who died a mysterious death in the hills above Kailua-Kona on the Big Island.
And while we 'enjoyed' a sunny winter in Hawai'i, Betsy was home in San Marcos searching for a college girl who had gone missing. She went against the orders of my good friend, Lt. Bob Sommers of the San Marcos Police Department, and persisted in spite of the danger in her search for the girl. All of these adventures and mysteries can soon be read in The Hawaiian Island Murders.
I want to take a minute to thank the man who documents the dangers and adventures Sandy and I are thrown into – the author, Arthur A. Lee – for making all these mysteries available to readers across the globe. Lee has become my own Dr. Watson (who documented Sherlock Holmes cases). And I also want to thank Leeward Publishers, LLC for publishing these books.
I hope you will enjoy reading all about my investigations. There are certainly more to come because my life seems to be doing for others what they cannot do for themselves.
Morgan Crew