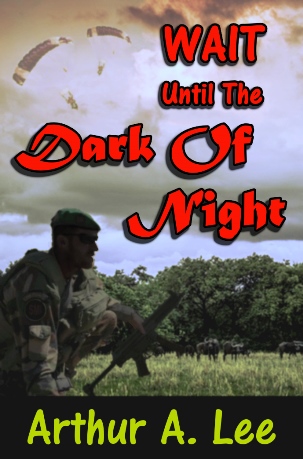 Editions:
eBook

:

$ 2.99

ISBN:

978-0-9895073-5-6

Pages:

357
Paperback

:

$ 12.99

ISBN:

978-0-692-53802-9

Size:

6.00

x

9.00

in

Pages:

357
Wait Until The Dark Of Night - Book 2 of the Art Lee Mystery and Adventure Series by Author and Investigator Art Lee.
Wait Until The Dark Of Night is a spin-off from Lee's popular "Morgan Crew Murder Mystery Series." Joseph Cross, who helped Morgan Crew in A Deadly London Fog, is an American ex-patriot who owns a luxurious casino in London. He is high up in the criminal world of the UK, running smuggling operations and dealing in illegal diamonds.
His worst enemy, a Member of Parliament, asks for his help to rescue her son, who was kidnapped by an African warlord while doing mission work in Uganda. Cross sees this as an opportunity to get her and the police off his back and agrees to help. He makes use of his criminal contacts in Switzerland, Amsterdam, and Tenerife and hires a French mercenary group to back up his plans. He then travels deep into Africa, risking death and imprisonment again and again, never knowing if he or the young man will ever make it out alive.
And, despite his criminal reputation, Cross maintains he is willing to put his life at risk because 'It is the right thing to do.' The character is what Lee likes to describe as the "good bad guy."
Published:
September 16, 2015
Publisher:
Silver Cat Press
Editors:
Cover Artists:
Genres:
Reviews:
Anonymous

on

Barnes and Noble

wrote:
This book is well worth reading and is a different flavor than Arthur Lee's other books. It is intense. The main character Joseph Cross is more of a man's man. He is not afraid to face death to do what needs to be done. But I found myself liking him and fearing what might happen next. The book is a thriller that is so packed with action that it is hard to put down. There are three female characters, all very different, strong, and sensual - excellent characterization.