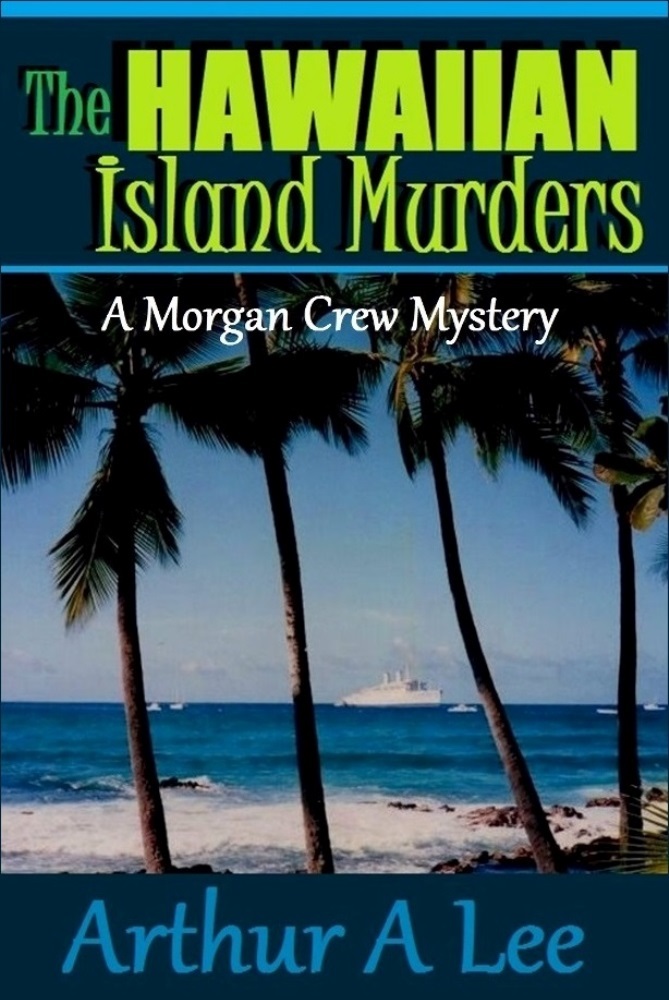 Editions:
eBook

:

$ 2.99

ISBN:

978-0-9895073-3-2

Pages:

325
Paperback

:

$ 12.99

ISBN:

978-0-692-30829-5

Size:

6.00

x

9.00

in

Pages:

325
The Hawaiian Island Murders - Book 8 of the Morgan Crew Murder Mystery Series by Author and Investigator Art Lee.
It is the middle of winter, and it has been bitter cold and snowing in San Marcos, the Northern California home of Morgan and Sandy Crew. They decide to take Caroline on a warm, relaxing vacation to sun and sand of the Big Island of Hawai'i. Caroline's nanny, Betsy, a college student, chooses to stay home and study for upcoming exams.
The Crews have just settled into an elegant suite in their family owned beach-side resort, when an old friend asks for help. A young Hawaiian man who was unknowingly working for the Mafia, has been murdered, and a young, beautiful, and sensuous, pure Hawaiian woman, the mother of the dead man's child, needs to know how and why. Experience the true beauty of the Island and its people, along with the suspense and terror that Morgan goes through as he unravels the mysterious details of the man's death.
Meanwhile, Betsy becomes deeply involved in a search for a missing fellow student, a co-ed from a well-to-do family. Fearing that the young student is in trouble, Betsy defies the advice of Police Lt. Sommers, who tells her to leave the Missing Persons Investigation to him. But she has learned a great deal from Morgan. She perseveres, forcing herself to continue in spite of the fear she feels. She finds herself in one chilling and horrifying situation after another, which may finally cost Betsy her own life.
Published:
October 5, 2014
Publisher:
Silver Cat Press
Editors:
Cover Artists:
Genres:
Reviews:
Bernyce

on

Barnes and Noble

wrote:
Suspenseful mystery with great characters in a beautiful setting. I love to read books about Hawaii, and it is obvious that the author knows the islands and the people.

*****
Billie Jean White

on

Amazon

wrote:
Fun, easy book to read

Haven't read first 4 but intend to now. Fun, easy book to read. Love to read about Hawaiin culture & landmarks.

*****
ELAINE R PAIGE

on

Amazon

wrote:
4.0 out of 5 stars a good mystery book!

read this book if you like mysteries

****