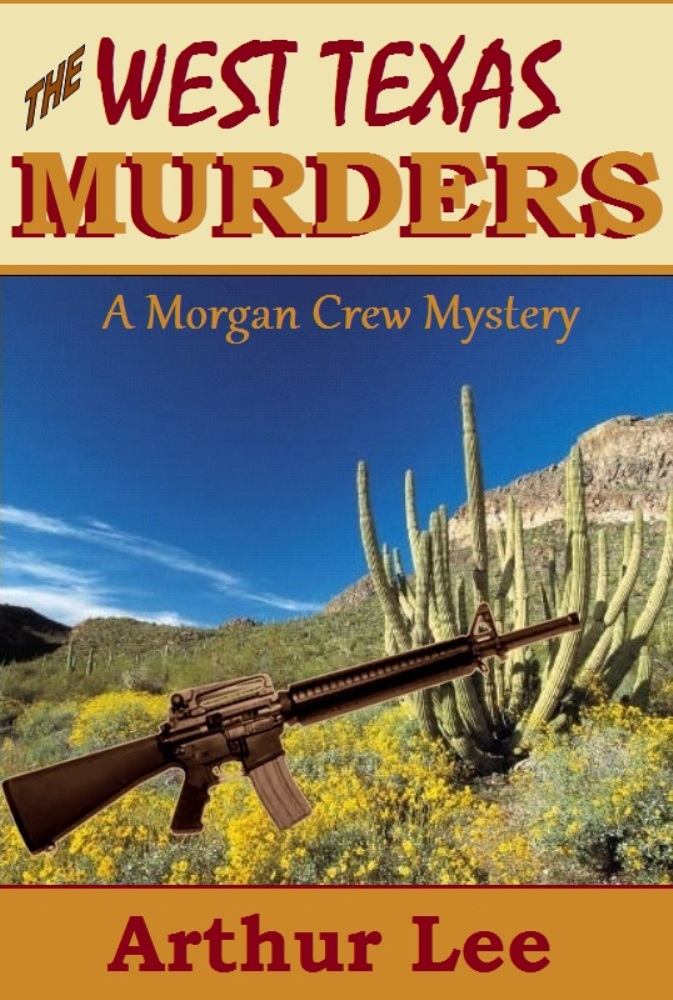 Editions:
eBook

:

$ 2.99

ISBN:

978-0-9828617-7-6

Pages:

299
Paperback

:

$ 12.99

ISBN:

978-0-615-83482-5

Size:

6.00

x

9.00

in

Pages:

299
The West Texas Murders - Book 7 of the Morgan Crew Murder Mystery Series by Author and Investigator Art Lee.
Morgan and Sandy are trapped in the isolation of the West Texas desert along the border with Mexico, where they are again faced with danger and death. They confront the violent and hate filled Sheriff of a small desert border town, where murder is as ordinary as the desert heat. The locals all seem to be hiding something massive and grim. A giant of a bounty hunter and a woman, the Comanche Indian pilot of a scraped together biplane, may be their only friends.
They risk their lives to save their friend - their child's nanny - Betsy Concanon, who has been charged with murder. Killings, mystery and more danger than they have seen before lie ahead of each step they take. And, with an ever changing story, you will be surprised at virtually every turn of the page.
Published:
September 7, 2012
Publisher:
Silver Cat Press
Editors:
Cover Artists:
Genres:
Reviews:
Anonymous

on

Barnes and Noble

wrote:
Love each of the Morgan Crew books. Sure wish Arthur Lee would write more.

*****
Andrea M. Gerich

on

Amazon

wrote:
Morgan Crew Mysteries

This is a great series, I hope tht Arthur Lee writes more in the series, always a surprise ending and just when you think you have figured it out... another twist comes your way.

*****