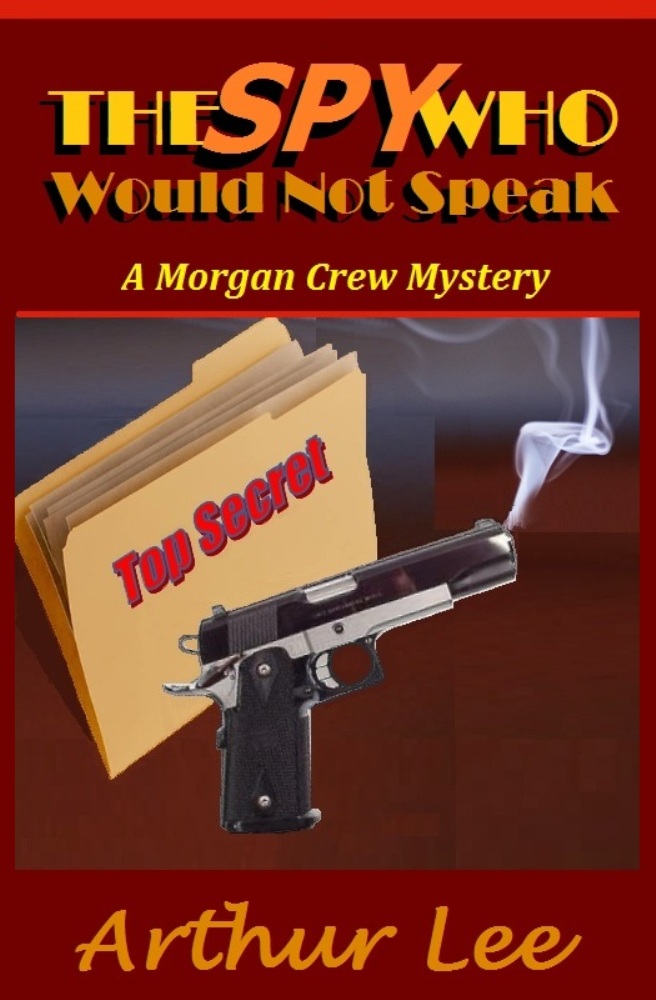 Editions:
eBook

:

$ 2.99

ISBN:

978-0-9828617-5-2

Pages:

367
Paperback

:

$ 12.99

ISBN:

978-0-615-83247-0

Size:

6.00

x

9.00

in

Pages:

367
The Spy Who Would Not Speak - Book 6 of the Morgan Crew Murder Mystery Series by Author and Investigator Art Lee
A compelling, suspenseful drama, spy novel and murder mystery - you won't be able to put it down! Once again Morgan and Sandy Crew are thrown into life threatening danger. A web of intrigue is spun around them as spies, mercenaries, and a mysterious killer threaten Morgan and Sandy. Some of these dangerous people are hunting a traitor who is selling secrets, and some want to protect that traitor from being exposed. Morgan and Sandy are in the middle of this and must expose the traitor to save themselves.
The highest ranking people in American Intelligence seem to be depending on Morgan and Sandy to solve the mystery and stop the murders. The story takes the reader from a top secret CIA facility in New York State to California, to Virginia, to Colombia, to Seattle, and to Washington, DC. This fast paced espionage mystery takes you for a thrilling ride you will not forget.
Published:
September 6, 2011
Publisher:
Silver Cat Press
Editors:
Cover Artists:
Genres:
Reviews:
Anonymous

on

Barnes and Noble

wrote:
Love each of the Morgan Crew books. Hope Arthur Lee has plans to write more for the series.

*****
MarySue Topper

on

Amazon

wrote:
An Excellent Descriptive and Detailed Spy Activity Novel Involving Govt Agencies

The synopsis printed on the back cover of this book reads; A compelling, suspenseful drama, spy novel and murder mystery - you won"t be able to put down! That's exactly what I experienced from the beginning of the first chapter. The thorough descriptive and detailed events captured during this "fiction" novel made me believe that yes there was perhaps some imagination by the author as in most fiction novels, but when you read this book you may have second thoughts as to what is and what isn't fiction. This is especially noted when various government agencies are involved during the complex operations involving spy activity.

Based on the authors descriptive background it seems very possible to tie his career experiences to many of the events published in this book. I have personally read most of the novels by this author and each is excellent but, The Spy Who Would Not Talk is at the top of my list for being the very best. The book is an excellent read. Mr Arthur Lee please continue the good work. Les Bunting

*****